Saffron Coffee
We Believe Coffee should
Not only taste good
it should also do good.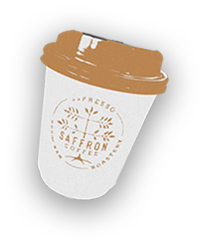 Quality Coffee
Grown Right
Our love for quality coffee starts with our smallholder famers. Committed to producing the highest quality Arabica on offer in Northern Laos, our organic, shade-grown coffee is grown, hand-picked, processed, and hand-sorted to the same standards.
As a social or 'profit-for-purpose' business, Saffron Coffee profits are reinvested for the benefit of Lao people by helping every individual farming family produce more quality beans and providing access to a growing market for their beans.
Ever wondered how a beautfilly brewed coffee gets to your cup?
Taking a vehicle transfer to Saffron's samply plot and processing facility, our "Cherry to Cup" coffee tour takes you from the beginning of the journey. Eat a coffee cherry straight off the tree, have a go at pulping the beans and enjoy the beautiful aroma of roasted coffee as you watch us roast some coffee! Finish the tour with a coffee tasting and see if you can taste the difference between our grades of coffee!
Oh and did we mention you get a choice of our cafe's baked sweet to go with the tasting?
Tamarind Apple tart - yes please!