ONE DOLLAR. ONE TREE. MANY LIVES
Saffron Coffee Is a Sustainable
Source of Income for Our
Farmers And their families
ONE DOLLAR. ONE TREE.

MANY LIVES
Growing arabica coffee in northern Laos is an environmentally sustainable source of income. With improved income, our farmers can provide for their families both now and for the future.
Farmers need more trees to grow more coffee.
Partnering with Lao farmers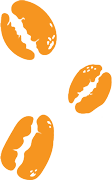 Coffee trees
from Saffron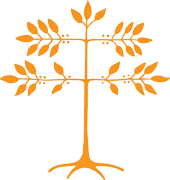 Coffee trees
donated so far
ENVIRONMENTALLY
SUSTAINABLE
as coffee trees grow under existing forest canopy or can regenerate fallow ground.
LESS LABOUR
INTENSIVE
meaning children are less likely needed to work the
family farm.
HIGHER CASH
RETURNS
compared to other crop
alternatives like upland rice,
soy and corn.
But coffee farming only works if remote hill tribe farmers have a market for the crop and that's also what we provide!
Furthermore, Saffron Coffee's direct engagement model ensures farmers are not only given coffee sprouts, training and ongoing plot assistance,we also guarantee the purchase of their coffee cherries every year at above market value.
This provides greater stability and certainty for the coffee farmers.
OUR GOAL IS TO HELP FARMERS GROW THEMSELVES OUT OF POVERTY AND WE NEED YOUR HELP!
Every year Saffron Coffee provides new trees along with the necessary infrastructure to nursery sprouts, deliver seedlings to remote areas, and train farmers.
By giving $1USD PER TREE, you can take advantage of our infrastructure and create your own environmental and humanitarian legacy.
If well maintained, coffee trees can produce for up to 100 years! The positive impact from the tree you buy will be felt for decades!
This is a "keep it all" style, ongoing fundraiser. Our target is 10,000 additional trees each year but more than that would be good! Contribute the amount you wish, knowing that your trees are guaranteed to be delivered to a Lao hill-tribe farmer. You will be developing a family's micro plot and will help secure their future.
Saffron Coffee already commits 95% OF ITS PROFITS to promoting coffee farming in northern Laos. Partner with us to help speed up the process in the coming years. The more trees, the more coffee, the more income to the farmers.
FOLLOW US and STAY IN TOUCH
@saffroncoffee #saffroncoffee
ONE DOLLAR. ONE TREE.

MANY LIVES